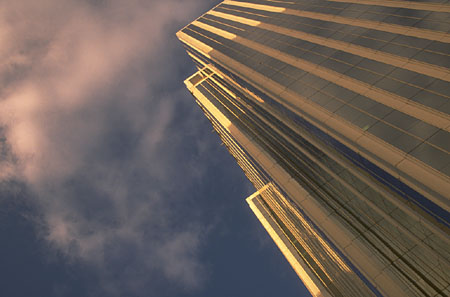 Conference_Centers
Beverly Hills
Irvine
Los Angeles
Santa Ana
Main Office (714) 210-3979
Facsimile (714) 210-3983
Masari, Inc.
Mortgage Division
600 W. Santa Ana Blvd, Suite 525
Santa Ana, CA 92701


Email
4 ways of custom financing an acquisition
Acquiring a business often requires a financing package involving several sources of financing. This can be a complex undertaking, especially in cases that require over $500,000, and many entrepreneurs would be well advised to seek outside advice. There are management consulting companies, such as ours and accounting firms that specialize in acquisitions.

Because of our experience and contacts with financial institutions and investors, our consultants can often find people quickly who are interested in your project. Getting them involved at the beginning of the planning stage of an acquisition greatly simplifies the tax aspect.

In the majority of cases, there are four types of lenders and investors you can turn to. Masari, Inc. has relationships with each of the following types of lenders:

1. Lenders interested in fixed assets

Acquiring a business often involves the purchase of buildings or equipment. Your tax expert might suggest that you get a separate bank loan for this part of the project, either from your current bank or, depending on your situation, jointly with other financial institutions.

2. Lenders interested in the whole package

Masari, Inc. often supports expansion projects with its term financing lenders programs. Unlike conventional loans, this formula allows flexible repayments (graduated or seasonal) and the loan is not called without a valid reason.

Companies that have a competitive advantage in a fast-growing industry should consider subordinate financing. With this formula, financial institutions often offer higher amounts and accept subordinate security but require a higher return (for example, 18% to 22%) and may ask for royalties on future sales or stock options.

3. Equity investors

Depending on your situation and the amount you require, you can also look for venture capital where, in exchange for a significant portion of the capital stock and representation on the board of directors, your investor becomes a valuable financial partner.

It is usually investment banks, institutional investors, labour-sponsored venture capital funds, and private mutual funds that offer this type of financing.

What is interesting about these institutions is that they invest in all types of industries and sectors. However, they select very carefully, choosing only businesses that have excellent growth potential.

Sometimes technology-oriented venture capital companies consider acquisitions. They will look favourably, for example, on the acquisition of a leading-edge business whose product or products are almost ready to be marketed and are a good fit with those of a more mature company.

4. Strategic investors

There are strategic investors for all types of businesses and they are better equipped than general investors to quickly understand the subtleties of a particular industry.

They may be groups of professionals in a specific industry who are well informed about what is happening in their market, and are therefore quicker to recognize the opportunities due to their understanding of the risks involved.

Large corporations are also acquiring more and more equity in companies whose growth they wish to support. Their aim is to focus on their basic competencies, while benefiting from the success of a partner exploiting a promising niche in their industry or sector.
---
Home | Business Loans | Commercial Mortgage | Residential Mortgage | Auto Loans

Equal Housing Lender.
Disclaimer
Masari, Inc. is a corporation Licensed by the
California Department of Real Estate. License # 01357965




Web Design & Hosting by NSNHost.com
Copyright 2002, Masari, Inc. all rights reserved.