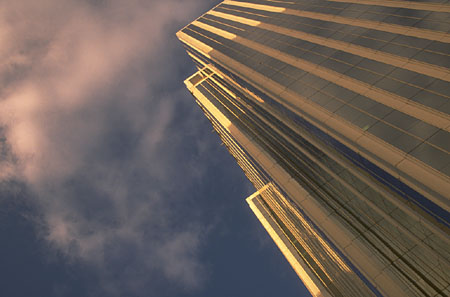 Conference_Centers
Beverly Hills
Irvine
Los Angeles
Santa Ana
Main Office (714) 210-3979
Facsimile (714) 210-3983
Masari, Inc.
Mortgage Division
600 W. Santa Ana Blvd, Suite 525
Santa Ana, CA 92701


Email
7 key factors for a successful start-up
Successful new entrepreneurs must monitor how business is evolving, plan realistically, and be able to mobilize their troops to achieve their objectives. Few people have an accurate sense of how big a task this truly is before they begin.

It is not enough to have an idea -- even a very good one. The greatest visionaries often make very poor executives. In practice, vision is only one part of the equation; it is just as important to know how to deal with concrete problems and to be able to "sell your stuff".

The following are conditions necessary for creating a successful, viable business:

1. Find a promising market

The ideal situation is one where you introduce your products or services to a young and fast-growing market. In more mature sectors, you will need a competitive advantage in order to distinguish yourself from the competition i.e. great customer service, low costs, or a product or service innovation that gives the customer added value.

To identify and define your potential market:
Gather as much information as you can;
Use a specialized research company;
Study the competition and assess its strengths and weaknesses.
You should also perform a conservative assessment of your potential market to determine your breakeven point. For example, in the manufacturing sector it could take months, if not years, of research, development, and design work to develop just a prototype. During this time, you will not be making any sales.

2. Surround yourself with the right people

Members of the management team supporting the entrepreneur must complement one another. The best leaders ensure that they recruit the top experts for each area of operations. You should not be afraid to hire people who are, in their respective fields, more competent than you.

You must think "team" and not just in terms of partners and employees, but also with regard to outside resources. You will need technicians, sales people and managers, a lawyer, an accounting firm, advertising-marketing and public relations agencies, and so on.

Instead of a prestigious board of directors – a luxury few new businesses can afford – you can set up a strategy committee and invite an expert and mentor to join to act as a sounding board for your business approaches. In advanced technology, there are more and more incubators that offer a wide range of assistance for increasing your chances of success.

In the end, the true test is the market. To reach customers quickly and efficiently, you should think about hiring marketing specialists at the outset. Marketing, while often neglected, is critical to the success of any business.

3. Plan for tomorrow and the future

Avoid getting bogged down in immediate problems. Make a list of all the factors you have to consider in the immediate and medium term, especially if you foresee rapid growth. You need to examine all available options:
Purchasing or leasing premises, furniture, or equipment;
Doing the work internally or outsourcing different operations.
The list of aspects to consider may be much longer: energy and resources, raw materials, salaries, financing, technological needs, etc. For example, if you need to build a plant, you will have to include other factors such as cost of the land, proximity to major highways, suppliers, a qualified work force, and so on.

In some cases, you should not be afraid to think big right from the start. If you are positioned in a small niche, you may not be profitable unless you start exporting quickly. To get a better idea, check with our national, and regional support services.

Finding the answers to these questions is important not only to you; financial institutions and potential partners or investors will also want to know the answers.

4. Organize your financing

Start-ups are often financed by the savings of their founders (as well as the savings of families and friends). In many cases it becomes necessary to look for outside capital such as Angels (private investors), venture capital funds, assistance funds, or social economy funding agencies.

You must know how to approach them, what they expect, and what they can do for you. A businessman who invests in companies told us: "If you knock on a door prematurely, you run the risk of it being closed to you later, particularly at the time when you are really ready to enter it."

There are also grant programs for certain types of businesses and entrepreneurs that you should consider, although it is not always easy to sort out what they want.

5. Take advantage of waiting time

Most companies take time to get established, resulting in periods when business is slower. Whenever you are waiting to sell your products or services, or in between meetings, you should stay as active as possible, if only to avoid getting discouraged.

Fortunately, there are many ways of doing business while you wait; creating or expanding your network of contacts is one of the most effective. Three networking strategies that may be appropriate, depending on your situation, are:
Enter a business plan contest for young entrepreneurs;
Participate in trade shows or exhibitions;
Join a business group (Chamber of Commerce, etc.) or professional association.
6. Settle the formal aspects from the very start

There are many rules, some very technical, which are absolute requirements for your business' continued existence: you must decide what legal form it will take, design an accounting system, and comply with regulations covering labour practices, occupational health and safety, and training.

In business and industry, an individual can start a company in his or her own name. A group can form a registered partnership or an incorporated company with a different set of rules, privileges and responsibilities. If you have several partners, you should draw up a shareholders' agreement to define a mutual code of conduct. If you operate in the social economy, you could decide to form a cooperative or not-for-profit organization.

Determine if your ideas could be patented, or if they are protected by a copyright, registered trademark, or trade secret. There is the possibility you might be infringing on the rights of another company in this regard.

7. Write a clear, comprehensive business plan

All the above elements must be included in your business plan.

Your plan must be concise, specific, and describe your business project accurately. Have our business plan experts write it for you in your vision. It is not an accounting document, even though it must contain some figures and a budget.

We will show it to people we know (accountants, lawyers, other entrepreneurs) before presenting it to a financier, and don't hesitate to rewrite and update it if necessary.
---
Home | Business Loans | Commercial Mortgage | Residential Mortgage | Auto Loans

Equal Housing Lender.
Disclaimer
Masari, Inc. is a corporation Licensed by the
California Department of Real Estate. License # 01357965




Web Design & Hosting by NSNHost.com
Copyright 2002, Masari, Inc. all rights reserved.