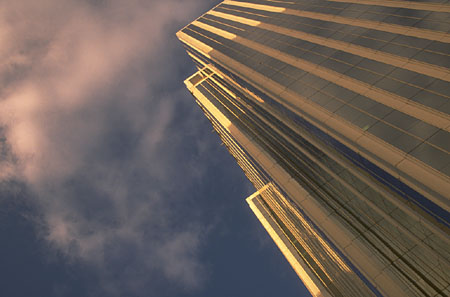 Conference_Centers
Beverly Hills
Irvine
Los Angeles
Santa Ana
Main Office (714) 210-3979
Facsimile (714) 210-3983
Masari, Inc.
Mortgage Division
600 W. Santa Ana Blvd, Suite 525
Santa Ana, CA 92701


Email
Acquiring a business
Buying an existing business or a franchise is an excellent way to get started in business. However, be sure to ask yourself the following questions before buying:
Does the business fall within the scope of your business plan and area of competence?
Why is it being sold?
Is the price reasonable in view of current market conditions?
Is the seller offering any goods or equipment along with the sale? If so, what are they worth?
Is the building for sale as well? If it is rented, under what conditions can the lease be taken over, transferred, or renewed?
You will also want to look into the business's contracts as well as their suppliers and clientele. Does the seller have good relations with his suppliers and customers?
Finally, take an interest in the personnel of the enterprise—in their competence, level of training, and the quality of their work relations. It is in your best interest to have competent, well-trained personnel, and to secure the cooperation of those responsible for the day-to-day operation of the business.

Two sides of the coin

The advantage of buying an existing business is that it has been tried and tested. You can forecast short- and long-term profits on the basis of its financial statements.

However, be aware that you are buying an established enterprise that has its own business culture, management style, and relationships with outside partners, etc.

If you change the way things are done in the business at the time of sale, you may run into resistance. Don't hesitate to discuss this with the seller. Explain your management style, how you plan to run the business and what changes you plan to make. Many buyers ask the previous owner to stay with the company until they are more familiar with running the business.

Acquiring a Franchise

A franchise is a business operated under a contract conferring the right to produce and market an existing product or service in exchange for payment by the franchisee of a specified amount. The franchisee benefits from the knowledge, proven production or management methods, publicity, advice, and better buying power of the franchisor.

Before you buy a franchise, find out whether the franchises operating in your area are financially sound. Is the brand well known? Are there any competitors nearby? Take a close look at the restrictions and obligations imposed by the franchisor. You will be required to charge the same prices as all other franchises operating under the same name, restrict yourself to the franchise's products and follow the same methods of production.

In other words, the security you gain by offering a known product is compensated by a reduced margin of manoeuvre and reduced creativity.

Consult the our experts for advice on running a franchise. You can also research a particular franchise before buying it.
Licensed Manufacturing

Another way to enter the business world is to manufacture products that have been designed by someone else. There are two ways to do this:
The product designer has only a patent and prototype of his invention, and he entrusts you with manufacturing and marketing the patented product.
The product already exists under a protected trademark in another country, and you secure the rights of reproduction in your country.
Venture capitalists and manufacturers' agents are excellent resources for putting you in touch with inventors, and trade shows and journals are good sources of information on new inventions and products abroad.

These resources can also furnish ideas on products that can be imitated and sold in local markets as an alternative to imported goods. You may come across products that were not successful, but whose potential is still there. Before considering these products, find out why they did not meet with commercial success:
The marketing was poor.
They appeared on the market under unfavourable conditions (e.g., they had gone out of style or were not price-competitive).
They did not reflect the concerns or technology of their time.
In such cases you must make sure the products are still potentially useful. (For example, some ecological or multimedia products came out at a time when people were not very interested in the environment, and did not own computers.)

Recycle, Resell and Improve

To recycle means to give an existing product a new use:
By using those parts of a used product that are still good;
By reprocessing the basic materials of a used product;
By finding a new use for an old product;
By substituting cheaper but equivalent materials, thereby reducing the cost of production.
Recycling requires technical know-how, but it often allows you to use cheaper raw materials that can generate a healthy profit margin once reprocessed. Of course, just as in any business, there must be a demand for the product which you will still have to market. You must also ensure your ability to maintain an adequate supply of raw materials (the recycled product).

Furthermore, you can resell goods at a discounted price. Here, too, you must be able to count on having an adequate supply of goods from bankruptcies, clearance sales, unsold stock, etc.
---
Home | Business Loans | Commercial Mortgage | Residential Mortgage | Auto Loans

Equal Housing Lender.
Disclaimer
Masari, Inc. is a corporation Licensed by the
California Department of Real Estate. License # 01357965




Web Design & Hosting by NSNHost.com
Copyright 2002, Masari, Inc. all rights reserved.