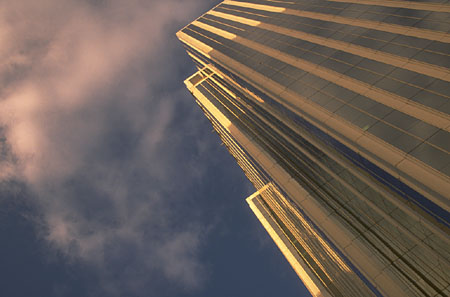 Conference_Centers
Beverly Hills
Irvine
Los Angeles
Santa Ana
Main Office (714) 210-3979
Facsimile (714) 210-3983
Masari, Inc.
Mortgage Division
600 W. Santa Ana Blvd, Suite 525
Santa Ana, CA 92701


Email
Mentors, angels and incubators
Getting a business off the ground is not an easy task. Many projects never amount to much because they are not taken seriously, or because they lack adequate follow-up or support. You will increase your chances of success considerably by seeking advice from someone with business experience, often called a mentor.

Only a very small minority of business projects actually materialize. Many do not even get past the first phase due to the type of project or the general presentation of the business plan.

Lack of clarity, poor information, and the absence of a strategic orientation are the main deficiencies in most business plans. It doesn't take long for the axe to fall, since financing companies tend to back projects that are viable at first glance.

Of the maximum 10% of business plans that are given serious consideration, two thirds are rejected after analysis. Projects developed with the help of an expert in the target market get the best reception.

Where to find a mentor

A number of junior chambers of commerce have mentoring programs designed to facilitate contacts between business leaders and project developers. Local economic development centres and some business leaders' associations offer similar sponsorship programs.

Masari, Inc. has developed a mentoring pilot project.
Click here to discuss mentoring programs.

Effective support

Taking their mentoring role seriously, business leaders provide management advice, suggest sources of financing, and frequently offer their young protégés internship opportunities to hone leadership qualities in the field.
Mentors are not the only business people to give advice to young entrepreneurs. In addition to providing financial support, banks and venture capital companies also offer management consulting.

Help from active retirees, or "angels"

"Angels" are private investors, some of whom are retired company executives. In addition to investing in promising new businesses, some angels are willing to give you a lot of their time.

Angels usually invest between $25,000 and $250,000 and rarely take more than 60% of the company's equity. Angels are leaders in their own field who not only contribute their experience, but also their technical and/or management knowledge as well as their network of contacts.

In return for risking their money, they reserve the right to supervise the company's management practices. In concrete terms, this consists of a seat on the board of directors and an assurance of transparency.

Angels usually keep a low profile. To meet them, you have to contact specialized associations or search for Web sites on angels. Masari, Inc. can help put entrepreneurs in touch with Venture Capital companies.
Business incubators

Business incubators (or 'accelerators') generally focus on the high-tech sector by providing another type of support for new businesses in various stages of development.

Commonly, incubators will invite future businesses and other fledgling companies to share their premises, as well as their administrative, logistical, and technical resources. For example, an incubator might share the use of its laboratories so that a new business can develop and test its products more cheaply before beginning production.

The incubation phase can last up to two years. Once the product is ready, the business usually leaves the incubator's premises to enter its industrial production phase and is on its own.

Businesses that receive this kind of support often operate within state-of-the-art sectors such as biotechnology, information technology, multimedia, or industrial technology. Businesses that were supported by an incubator have a better success rate over five years.

Investors' fairs

In recent years, the public-relations aspect of launching a new business has been handled through institutionalized meetings between business promoters and investors. Chambers of commerce, venture capital companies, and sector-based business associations organize investors' fairs in order to give future business leaders the opportunity to present their projects.

Virtually the same formula is used everywhere: the would-be entrepreneurs have about fifteen minutes to convince specialized investors that their project has everything it takes to be a winner in a rapidly expanding market.

The presentations rarely result in an immediate investment, but they provide the opportunity to make contacts that can be explored and developed later on.
---
Home | Business Loans | Commercial Mortgage | Residential Mortgage | Auto Loans

Equal Housing Lender.
Disclaimer
Masari, Inc. is a corporation Licensed by the
California Department of Real Estate. License # 01357965




Web Design & Hosting by NSNHost.com
Copyright 2002, Masari, Inc. all rights reserved.