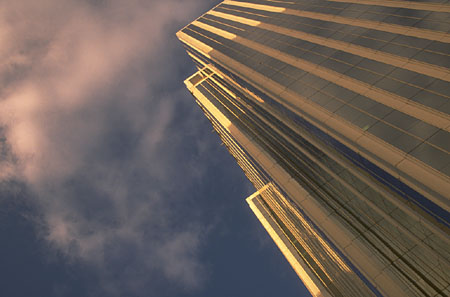 Conference_Centers
Beverly Hills
Irvine
Los Angeles
Santa Ana
Main Office (714) 210-3979
Facsimile (714) 210-3983
Masari, Inc.
Mortgage Division
600 W. Santa Ana Blvd, Suite 525
Santa Ana, CA 92701


Email
Startup Financing
There are numerous sources of financing for business startups. To increase your chances of getting the money you need when you need it, you should know who the main players are. In terms of your approach, you should focus on how they complement each other rather than on how they compete with each other. Financial institutions are very willing to share the risk if the situation warrants it.

All lending organizations, regardless of type, sift rigorously through the numerous proposals they receive. They carefully examine the business plan, the management skills of the promoter(s), and the real market potential for the future product or service.

Sources of financing for business startups fall into four broad categories:
Banks and other financial institutions (chartered banks, caisses populaires, credit unions, or trust, loan and insurance companies);
Venture capital companies;
Angels (private investors);
Assistance programs from federal, and local economic development agencies.

Banks

Banks may grant short- and long-term loans (operating loans, commercial loans, etc.).

Your application will need to include clear documentation justifying the amount of, the reasons for, and the term of the loan, budgeted financial statements, etc. You should bear in mind that banks and other traditional financial institutions provide conventional loans for which they often require personal guarantees.

Venture capital companies

Venture capital companies take an equity position in the company to help it carry out a promising but risky project. They may invest at startup but usually prefer to wait until the expansion phase.

Venture capital companies are financed by government funds (sometimes created by governments), private funds (especially from chartered banks) or public funds (pension funds, and mutual funds).

Their investments, sometimes very substantial, often focus on high-growth sectors such as information technology, communications, and biotechnology.
Masari, Inc. has a venture capital relationships that supports leading-edge companies strategically positioned in a promising market. Like most other venture capital companies, it gets involved in only a limited number of startups, preferring to focus on major interventions when a company needs a large amount of financing to get established in its market.

Angels

Angels fall into the category of private investors, usually retired, who risk their personal assets to invest between $25,000 and $250,000 in exchange for a significant equity position in the company and a seat on the board of directors.
Angels are demanding but are more willing to invest at the seed or startup stage. Their involvement expedites the launching of the business given that they concentrate on areas they know well. Companies they take under their wing will therefore benefit from their experience and numerous contacts.

Government assistance programs

Geographic diversity and multiple target clienteles are the hallmark of government programs designed to stimulate business development. Local branches of federal and local economic development agencies are the best sources of information for learning which programs are most likely to support your business.

There are specific assistance programs that target:
certain sectors i.e. farming, tourism, cultural; most often, these are specialized funds that come under different departments;
certain regions;
certain population groups (aboriginals, women, new immigrants, young people, etc.).
---
Home | Business Loans | Commercial Mortgage | Residential Mortgage | Auto Loans

Equal Housing Lender.
Disclaimer
Masari, Inc. is a corporation Licensed by the
California Department of Real Estate. License # 01357965




Web Design & Hosting by NSNHost.com
Copyright 2002, Masari, Inc. all rights reserved.