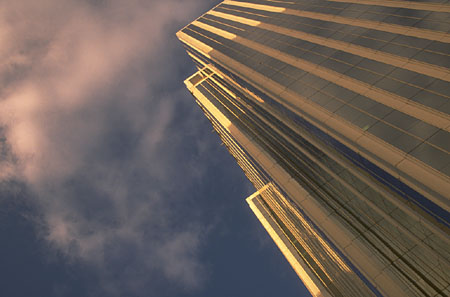 Conference_CentersBeverly Hills
Irvine
Los Angeles
Santa Ana
Main Office (714) 210-3979
Facsimile (714) 210-3983
Masari, Inc.
Mortgage Division
600 W. Santa Ana Blvd, Suite 525
Santa Ana, CA 92701


Email
Account receivable factoring - cash stored in your invoices

Account receivable factoring is perfect for many growing businesses. Accounts receivable and invoices are your most valuable asset. If your customers are other businesses, you can provide your business with accounts receivable or asset based funds. Factoring is simply financing your sales.

Account Receivable Factoring - The Benefits

You address your immediate cash flow needs, and you:

Don't give up any equity as is required with venture capital.

Take advantage of early payment discounts with your suppliers.

Stop offering early payment discounts to customers.

Elimination of bad debt. A non-recourse factor assumes the risk of bad debt.

Don't incur any additional debt. Factoring is not a loan it is an advance.

No geographical limits. A factor can have clients in any part of the country.
For increased cash flow using account receivable factoring APPLY HERE.
Selling Of Debt
What is needed:

Pull the data for the receivables, excluding, if possible, the bankrupt and fraud accounts

Prioritize and implement closing each account properly.

Pulling the data on an on-going basis

Sending the data to the buyer in the format required
We work to prepare a comprehensive contract that protects the seller from possible litigation and allows the seller the right to buy back the accounts if erroneously included in the sale.


Buyer Representation In Debt Purchasing
Masari, Inc. is familiar with businesses that want to purchase debt. We are in touch with clients who want to sell debt and our job for you would be to match you, the buyer with the seller. Other components to this process that Masari, Inc. can assist with include:

Masari, Inc. would act as the broker between the seller and buyer to negotiate the best dollar value for the portfolio. We have experience in various industries and can help determine the price.


Mortgage Purchases
Masari, Inc. lenders offers cash to holders of private mortgages or trust deeds. We offer alternative financing for "For Sale By Owner". We purchase the entire private mortgage or trust deed or partials.
Cash Flow

Masari, Inc. can help turn future cash flow into immediate cash. We are affiliated with several funding sources, which provide access to billions of dollars for our clients. We can help you with the following:

Letters of Credit
Private Mortgage
Business Notes
Inheritance
Structured Settlements
---
Home | Business Loans | Commercial Mortgage | Residential Mortgage | Auto Loans

Equal Housing Lender.
Disclaimer
Masari, Inc. is a corporation Licensed by the
California Department of Real Estate. License # 01357965




Web Design & Hosting by NSNHost.com
Copyright 2002, Masari, Inc. all rights reserved.