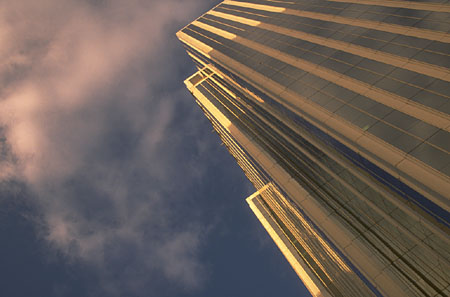 Conference_Centers
Beverly Hills
Irvine
Los Angeles
Santa Ana
Main Office (714) 210-3979
Facsimile (714) 210-3983
Masari, Inc.
Mortgage Division
600 W. Santa Ana Blvd, Suite 525
Santa Ana, CA 92701


Email
Effective Business Plan
A business plan outlines exactly what your company does and how it will succeed. Our Business Plan solution can help you manage your company better, test the financial viability of your projects, and help your bank better evaluate your financing needs. A business plan is not a simple undertaking, and your BDC business advisor can help you create one that is effective and complete. The average plan is from 25 to 40 pages long, should be updated yearly, and includes the following:

Executive Summary

A summary of the other sections and gives a brief overview of your business or project:

Mission Statement
Two or three sentences that summarize your company's mission, vision, and values. It should include what you do, for whom, and why

Key Business Activities
Details on what your company sells or the services you offer. What is your specialty? How do you fit into your market?

Products & Services
Demonstrates the advantages of your products, how they add value, and why customers will choose you over others

Management
Who the top management team is, their experience, skills, and how they help the business succeed

Business Environment

Describes the nature of your industry, your markets, trends, and your competition. Show that you understand your industry, why you will succeed, and how you will adapt to changes

Sales & Marketing

Gives your sales projections, pricing scheme, customer analysis and marketing/advertising plan. Prepare 3 sets of annual forecasts: optimistic, pessimistic, and expected. Be sure to show that your business can handle the expected growth

Operating Plan

Outlines the facilities, resources, and processes you use to run your business (premises, equipment, technology, suppliers, advisors…) Support any budgeted costs with price quotations

Human Resources

Describes who does what. Show that you have the people and the structure to operate efficiently and mention your compensation and benefits costs. If you are in a high-demand industry where employee retention, expertise and creativity are crucial, show any pertinent policies that will guarantee a competent workforce.

Financial Plan

This section is of most interest to potential investors. It must include sound, credible projections to show your financing needs. It includes your personal investment & balance sheet, the business' projected income, expenses, profits, and break-even point, and your cash flow budget.

Future Growth

Demonstrates how you expect your company to grow in the next 3 to 5 years. Position your company with industry-specific statistics: growth rates, sales levels, cost ratios, and expense levels. Include performance indicators and potential problem analysis and your long-range goals. Will you become certified by a trade association? Will you export? Diversify?
Masari, Inc. also offers consulting services for creating financial planning, and its unique management coaching program provides you your own experienced business consultant.
To have our business plan professionals write a business plan for you click here
---
Home | Business Loans | Commercial Mortgage | Residential Mortgage | Auto Loans

Equal Housing Lender.
Disclaimer
Masari, Inc. is a corporation Licensed by the
California Department of Real Estate. License # 01357965




Web Design & Hosting by NSNHost.com
Copyright 2002, Masari, Inc. all rights reserved.